T
his year, roughly 1.2 million couples will file for divorce and millions of other couples will plow through their lives together in marital discord and unhappiness.
On their wedding days, these couples said some of the same things you may have said about love and commitment. And they knew the divorce statistics, but:

They were in love . . . just like you two.
They were different . . . just like you two.
They were soul mates . . . just like you two.
They were going to have a happy marriage and never get divorced . . . just like you two.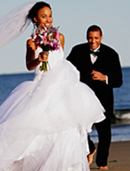 But they are unhappy now . . . and many will get divorced. Will your marriage end in unhappiness and divorce?
No one knows for sure, but research shows that if you adequately prepare for marriage with a program like Zoe, you will essentially inoculate your marriage from divorce in the critical first five years . . . and you will experience greater overall marital satisfaction.
Zoe does this by asking you and your partner to respond to a comprehensive series of probing questions. Questions that might make you fidget or feel uneasy or embarrassed.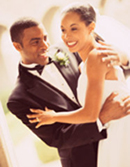 But Zoe doesn't ask these questions to try to make you uncomfortable. Zoe asks these questions because leading marriage research says these issues are important. Marriage is not about living within your comfort zone. Neither is Zoe.
Are you serious about your marriage? Do you want to make it succeed? If so, then you are ready for Zoe.
Click Purchase to get started.
Click Why Zoe? to learn more.